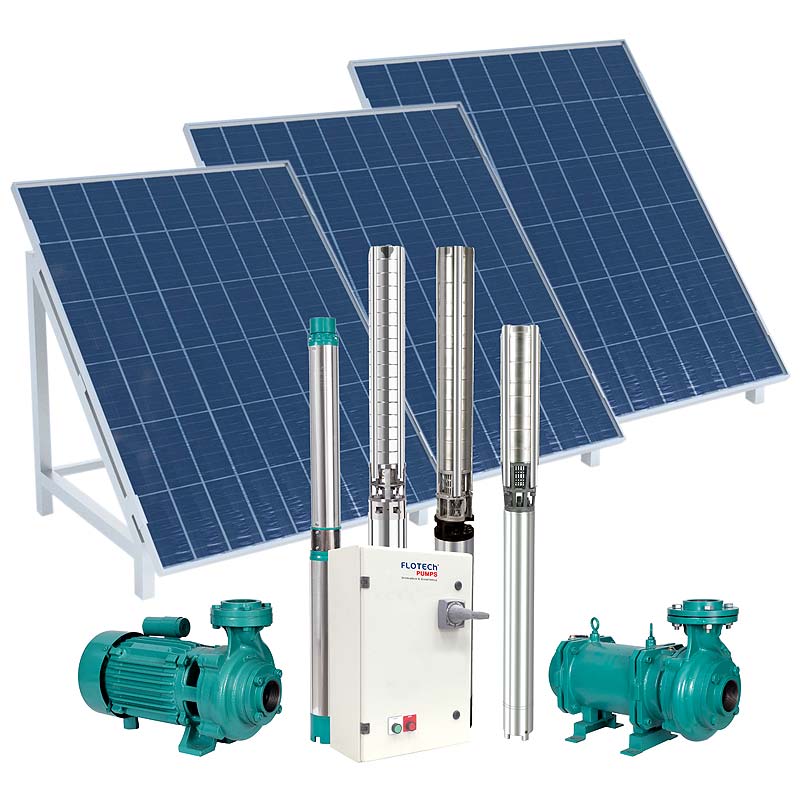 Longer Flex Life.
Excellent Mechinacal & Electrical Properties.
Good Insulation Properties When Submerged In Water.
Excellent Resistance To Moisture, Abrasion, Grees & Oil.
Technical Specifications
H.P. Range
1.0 H. P. to 50.0 H. P. Three Phase
Operating head Range
20 to 320 Metre
Operating Discharge
6700 to 545000 L. P. D. / 6.7 to 545.0 m3 /h
Max. Temp. of Liquid
40°C
Max. Permissible amount of sand in the water
50 Grams / Cubic Metre Water
# Due to continuous efforts in improvements, information furnished above is subject to change without notice
A combination of multistage centrifugal pump and submersible motor, is designed for applications like:
Irrigation
Drinking Water Supply
Domestic Water Supply.
High rise buildings water supply.
Housing, complexes and bungalows water supply.
Gardens, farms and nurseries water supply.
Solar Pumps